Posts made in September, 2010
Shana Tova!  Happy New Year!!
September brought many holidays…
…and the promise of a wonderful new year, 5771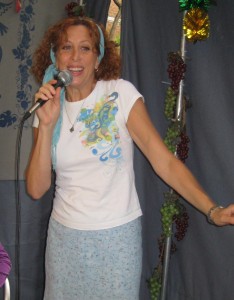 For the past decade, I have had the privilege to lead Rosh Hashone and Yom Kippur observances at the Workmen's Circle/Arbeter Ring.  As always, the services brought people from many different places together, including my own family who was visiting from Beit Zeit, Israel.  Workmen's Circle President, Robert Kaplan spoke about getting involved in our progressive Jewish community, and Elliot Weinstein, a 16 year old graduate of the WC/AR Midtown Shule shared his unique and insightful perspectives on growing up influenced by an ancient tradition in the 21st Century.   About 95 people attended each service, and together we shared the laughter and tears of the past year – and our prayers for a prosperous and peaceful new year.
Read More