Actor ~ Singer ~ Advocate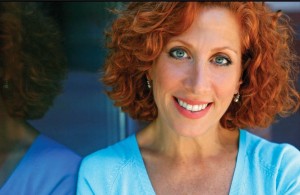 Watch out World!
I've been lucky enough to perform all over the US, Canada and Europe ~ working with young talent and big stars. Theatre, concerts, recording, directing and lots of teaching. I've also had the opportunity to represent some incredible organizations that are close to my heart and really make some noise…   (insert joke here…)
Concert & Theatre Bio:
Joanne Borts is one of New York's favorite theater and cabaret artists with a catalog that embraces American Standards and the rich traditions of the Yiddish Theatre.  Inspired by Fanny Brice, Molly Picon and Bette Midler, this multi-talented Broadway dynamo delivers a sexy, energetic and humor-filled evening of song and dance that bridges the gap between American musical theatre and her Yiddish roots.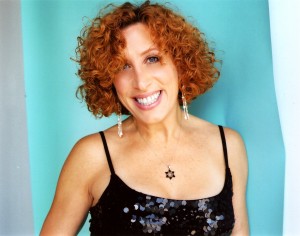 Ms. Borts has had the good fortune to perform with Neil Sedaka, Theodore Bikel, The Klezmatics, Khevrisa, the Klez Dispensers, the Klezmer Conservatory Band and Frank London's Klezmer Brass All-Stars at such prestigious venues as Lincoln Center, Walt Disney Concert Hall, the 92nd Street Y, Joe's Pub and Carnegie Hall. Her numerous Broadway, off Broadway and National Tour credits include the original Broadway cast of Once,  Fiddler on the Roof with Topol, Cinderella with Eartha Kitt, Funny Girl, Hello Muddah, Hello Fadduh, and The Golden Land. Joanne co-starred with Bruce Adler in A Yiddish Vaudeville at the National Yiddish Theatre Folksbiene and with Mike Burstyn in the critically acclaimed On Second Avenue at the University of Judaism in Los Angeles.  She is also the director, co-author and co-star of Kids & Yiddish, the highly successful annual off-Broadway family show. Joanne has been a member of the teaching faculty at many renowned institutions, including The Usdan Center for the Creative and Performing Arts, KlezKamp and KlezKanada. She has appeared at the Jewish Culture Festival in Krakow, the Monument National Theatre in Montreal, the Ashkenaz Festival in Toronto and Warszawa Singera Festival with The Three Yiddish Divas, a theatrical collaboration with Adrienne Cooper and Theresa Tova.  Recording credits include three volumes of the Milken Archive's Great Songs of the Yiddish Stage with the Vienna Chamber Orchestra, Only In My Dreams with Deborah Gibson, Mir Trogn A Gezang, and Kids & Yiddish: A Musical Adventure, produced by Grammy-winner, Lorin Sklamberg.
Joanne performs the US National Anthem for Major League Soccer, sings lead vocals on a "Folger's" Holiday jingle and proudly serves as Chair for the Center for Social and Economic Justice on the National Executive Board of the Workmen's Circle/Arbeter Ring, and on the National Council of Actors' Equity Association.
*************************************************************************
"An unbearably touching moment is the child's lullaby, "Raisins and Almonds," soulfully performed by Joanne Borts. When the audience starts spontaneously singing along, it sends a thrill down the spine…" –LA Times
"… if my wife wasn't with me, I would have gone onstage to hug Joanne Borts who is the consummate performer. When she is on stage, the stage is hers. She is also animated, she delivers a song right to your door.  This is a magnificent talent!"  – The Jewish Express
"… Joanne Borts is a sexy combination of Midler and Streisand, audaciously belting her way through her materials." – LA Drama Logue
"Joanne Borts, a svelte and stylish Bette Midler may be the only Yiddish actress who can, and does do cartwheels on stage!"  –The Jewish Week